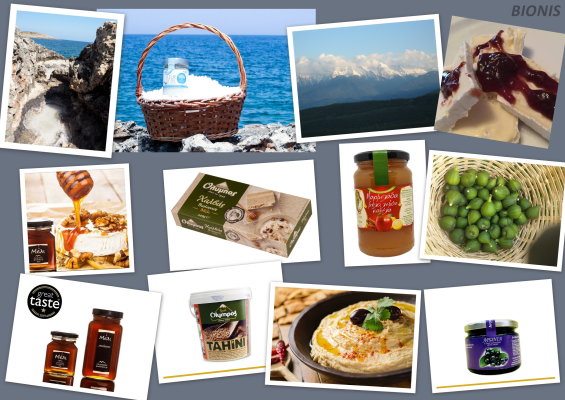 Gourmet
On our many trips through Greece, we keep discovering great and interesting products from wonderful people who have infected us with their passion for the products.
After several tastings, we decided to include some of these products in our range.
Under Gourmet you will find:
- Aronia products (superfood) from Katerini, which come from a single source, from cultivation to the finished product.
- Fleur de Sel (sea salt flakes), handmade from Crete (Chania)
- Tachini or tahin (sesame mousse) and halva from a traditional company from Larisa (central Greece), which has specialized in sesame products since 1949.
- Honey from Olympus, the mountain of the gods
Try pine honey for breakfast or chokeberry berries with muesli, make hummus with natural tahini or enjoy your steak with handmade fleur de sel - the choice is in your hands.
live it!!
Yours Chr. Goutsios & D. Schneider